Bruno Levasseur
Senior Systems Engineer
---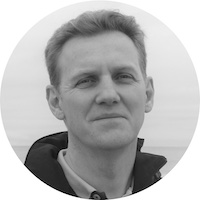 For 10 years, I have specialized in virtualization and storage solutions especially in open-source environment. I am the architect of Rouen University's system infrastructure consisting of 420 servers. I also have skills in coaching and project management. I'm open to all jobs opportunities
---
Work Experience
Research support team lead manager
I manage a team of 4 collaborators who design the computing architectures needed by our researchers.
Lead architect of Bioinformatics IT infrastructure (storage and compute).
Technical lead on compute VMware cluster
Partners relationship
Cloud technical Lead
Lead Architect of Cloud project for Normandy's higher education institutions.
Ceph Software Defined Storage (Nautilus 1.8 PB)
Digital Workspace (Seafile, Only-Office, Rocket.Chat)
Hyperconverged Proxmox Cluster
Part-time Teacher in ASUR Pro BSc
Teaching modules supervision for up to 30 to 50 hours with the creation of courses and practical work.
Senior Systems Engineer
Lead Architect in Datacenter focussed technology transformation with the designer of the disaster recovery plan based on VMware portfolio (380 VMs). I also designed and managed web hosting services (80 sites)
Technical lead on VMware and storage Solution.
Linux SysAdmin.
Chief Information Officer
Team Management (4 persons).
Preparation and Execution of the IT budget.
Computer Management (400 desktops, 60 servers).
Network Management SDSL, FON, CISCO (28 sites: Rouen, Evreux, Le Havre).
Engineering Assistant
Deployment of network equipment and servers in Rouen's Academy secondary education system
---